Back
Both shores of nostalgia. 2014
The exhibition was organised by the Institution of Exchanged People under the Lausanne's treaty
and was hosted in Thessaloniki by the Folklife & Ethnological Museum and the Historical Archive of Greek Refugees.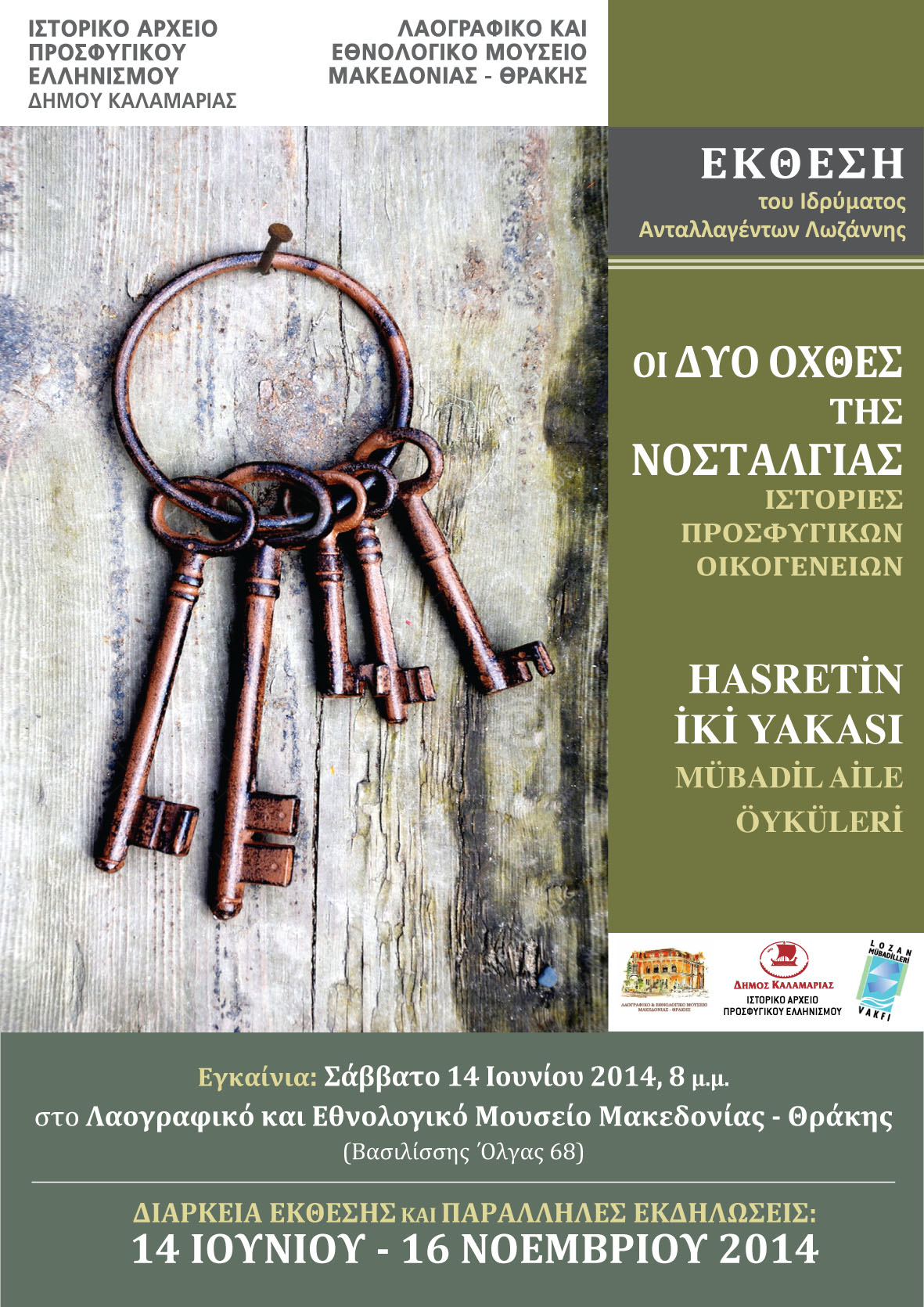 The exhibition was based on oral testimonies and photographs by both Greeks and Turks
that they or their ancestors were forced to leave their own homeland and were expatriated
under the Treaty of Lausanne. This Greek - Turkish agreement of population exchange forced almost
2.000.000 of people (1.500.000 Greeks and 500.000 Turks) to leave their native places and move to
their new country regarding only their religion as the basic criterion.
Into their narrations it is obvious that the human suffer penetrates the framework of the official history and
becomes the protagonist. In both greek and turkish testimonies it is common the complaint
of how hard it is to be born in one country, to be raised in another while feeling a stranger
in both of them.
The exhibition was held from June 14 to November 15, 2014