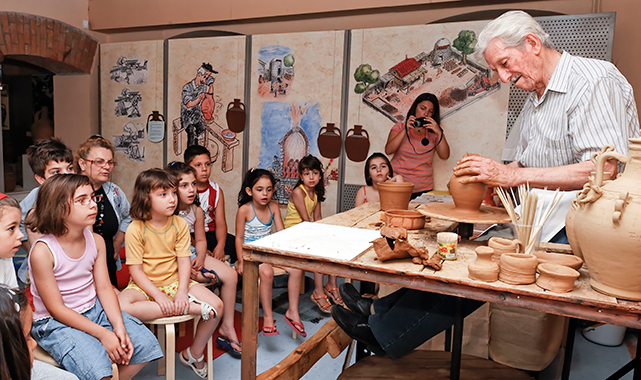 The Museum plays an active part in the community, providing learning through leisure...
The Folklife and Ethnological Museum of Macedonia-Thrace organizes educational programs for children, competitions and workshops for children and adults, curated by artists, craftsmen and storytellers.
The educational programs aim at the familiarization of the children with the museum and its objects (collections, exhibitions), the acquaintance with the items (form, materials, construction and decoration techniques, function, use before and after its entrance in the museum), the discovery of 'hidden treasures', the practice of reading and interpreting the items and their historical elements. This way, the children are entertained and through an ambient of freedom, they articulate historical speech.